BRASSERIE HOURS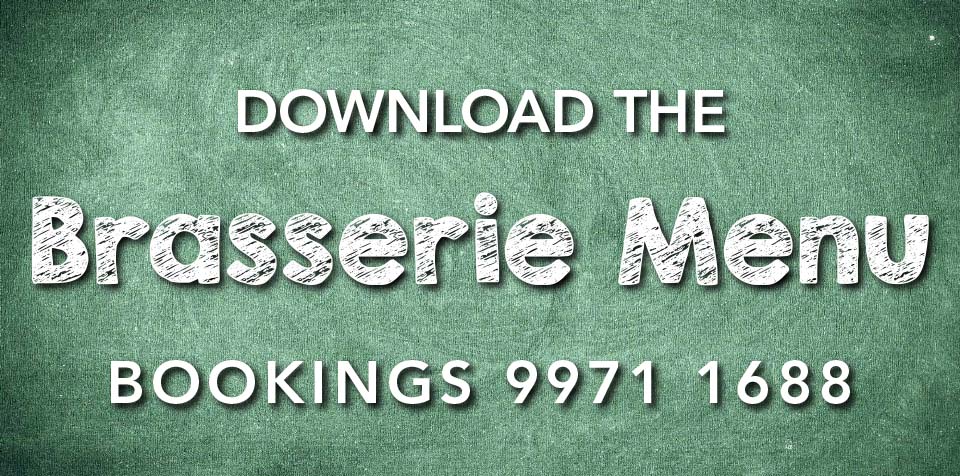 LUNCH 12–2.30PM
Sunday
LUNCH 12-2.30PM + DINNER 6–8.30PM
Tuesday, Wednesday, Thursday, Friday, Saturday
BOOKINGS 9971 1688
Regular meals include fresh seafood, mouth watering steaks from the grill, gourmet pizzas, real hamburgers, crispy wedges for a snack or fresh light salads guaranteed to excite your taste buds. Children's Menu available.
PLUS our regular Member's Meal Deals.
All prices are subject to change without prior notice due to unforeseen economic circumstances.