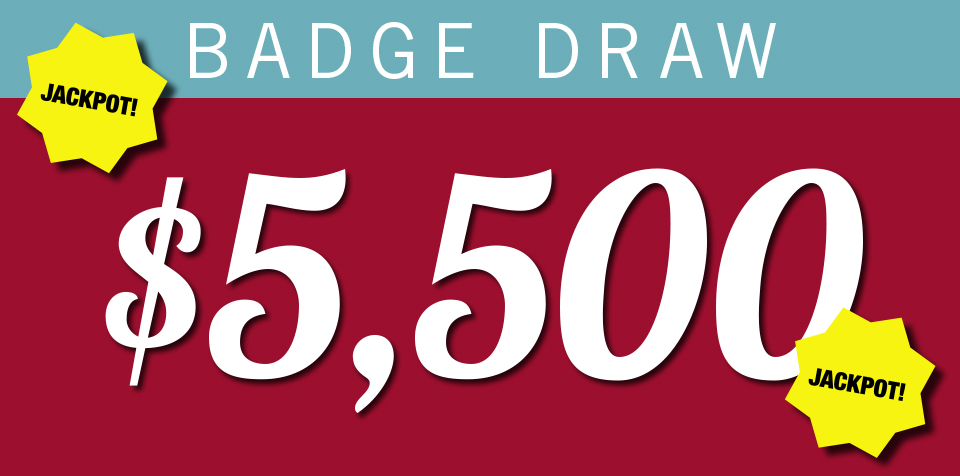 Tuesday 20 November 2018
WE HAVE A MASSIVE JACKPOT TO GIVE AWAY in our member's badge draw. You have to be here on the night for your chance to WIN.
Membership is only $5 for 15 years: http://thebuildersclub.com.au/membership
What would you spend $5,500 on right before Christmas?
One of our lucky member's has a chance to win!
Be at the draw Tuesday 20 November 2018. From 6.30pm PLUS additional bonus cash prizes draw. Conditions Apply.
Member's lucky badge draw is on the first and third Tuesday of every month. Up to 10 membership numbers called starting at 6.30pm.