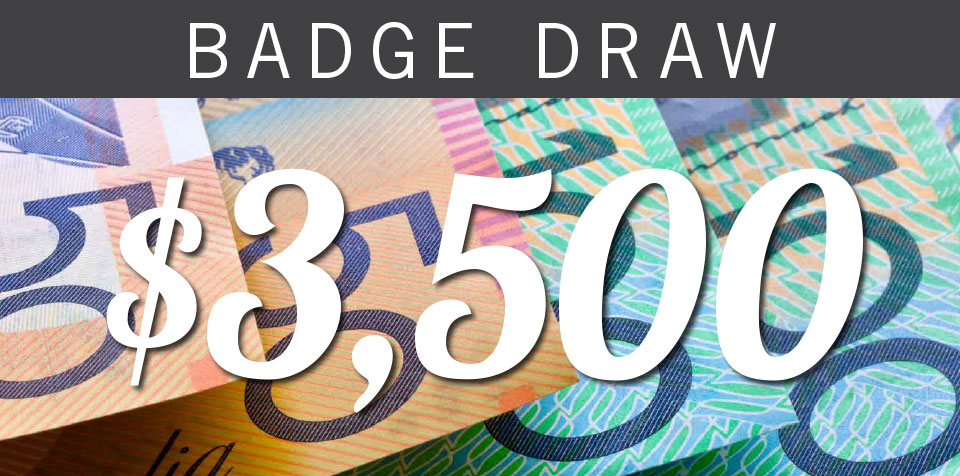 Tues 21 November – $3500
MEMBER'S BADGE DRAW - JACKPOT!
One of our lucky member's has a chance to win!
Be at the draw Tuesday 21 November 2017. From 6.30pm PLUS additional bonus cash prizes draw. Conditions Apply.
Member's lucky badge draw is on the first and third Tuesday of every month. Up to 10 membership numbers called starting at 6.30pm.