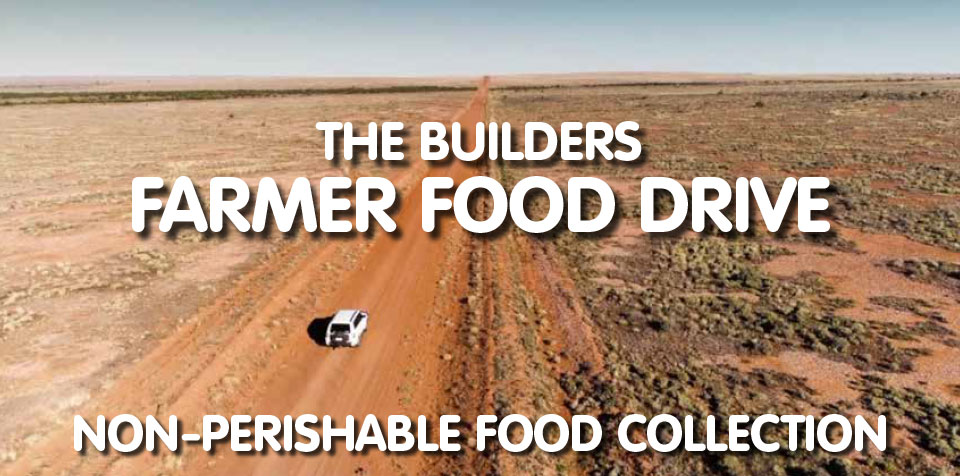 DROUGHT RELIEF - HELP US, HELP THEM
You can assist fellow Aussie farmers in drought affected areas by donating non-perishable food items at our collection point - drop off between 11am and 9pm any day of the week.
This is an ONGOING Builders Club Dee Why initiative.
So please dig deep and help support our farming community.
FOOD: canned or glass jar food & sauces, soups, noodles, breakfast items, snack, pasta, rice, rains, tea & coffee, bottled water.
HOUSEHOLD: Shampoo / conditioner, toothpaste & brushes, soap / body wash, tissues, toilet paper, personal hygiene products, deodorant, hair brushes, cleaning products, dry dog food, cat food, new kids toys & clothes.