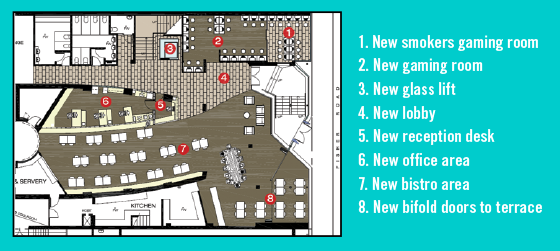 Important Message!
In the coming months, the Club is undergoing major renovations to improve the facilities offered to its members and guests. We are creating a new gaming area, increasing the bistro floor space and creating a brand new lounge area with state of the art furniture and fittings.
The image shown is of the planned renovation, if you would like to look at a larger plan, please come into the Club and ask any questions you have to any of our friendly Management team.
We hope this does not cause you any inconvenience and we appreciate your patience while the Club is being renovated.
The Builders Club Team